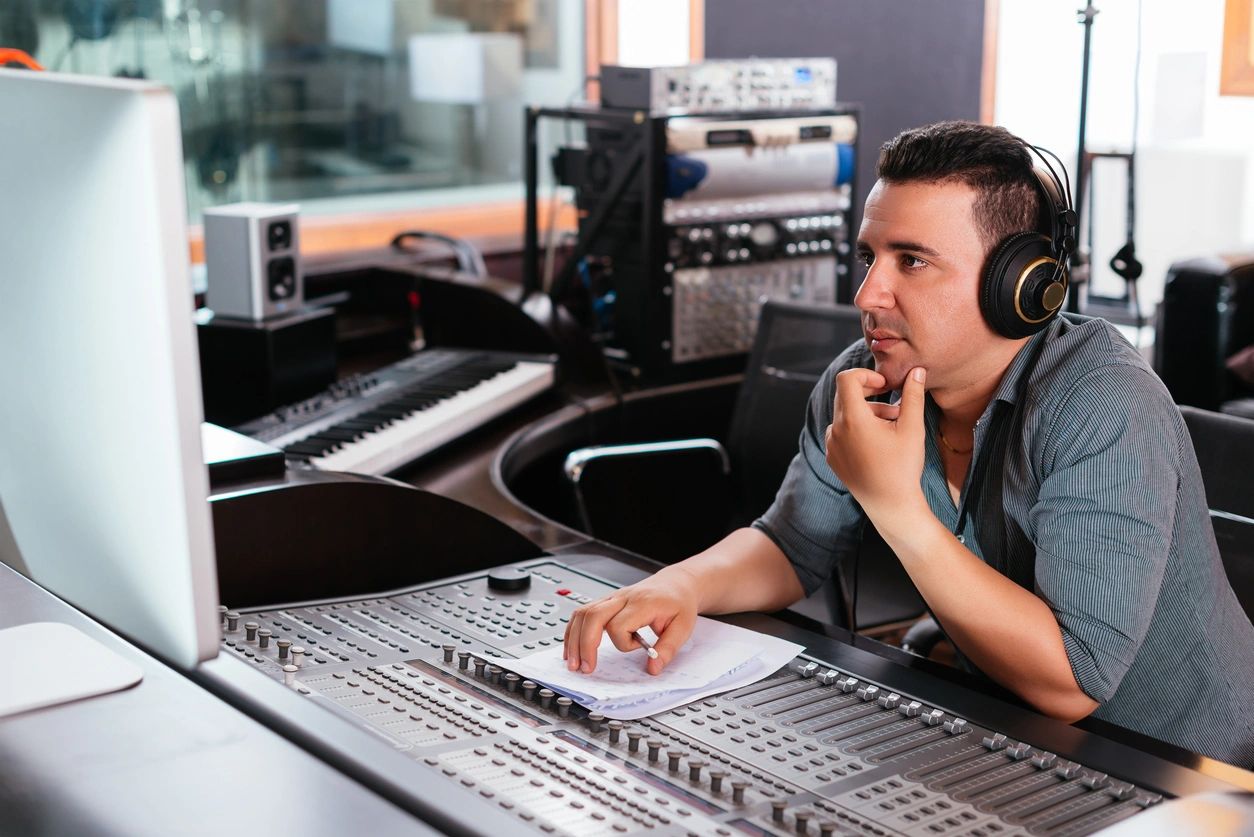 If you're an emerging artist and beginning your music marketing journey, one of the main resources for understanding neighboring rights is Money in the Air, an Acast podcast. The people who host it are members of the International Association for Artists and Rightholders (IAFAR). In case you're not familiar with it, this is a non-profit organization from the United Kingdom that aids worldwide artists with problems that affect the collection of the aforementioned rights.
But First, IAFAR
As mentioned before, the IAFAR is a non-profit that aims to educate neighboring rights. Not only that, but its members also advocate for the music income stream being an equitable remuneration. Even if it's true that they focus on this kind of rights, they also branch into others that are related to it. Yet, the overall target is to teach artists how to collect the royalties they may have already earned with their creations. In order to better inform the public about these rights, they created Money in the Air. And you shouldn't miss it.
Money in the Air: a Go-to Resource
The hosts are Andrew, Dina, and Stacey, and they are all involved in the field of copyright and music. They describe Money in the Air as "a music podcast on neighboring rights." As a bit of a context, their first episode aired back in 2021. From this very first episode, the goal of the podcast and IAFAR is clear: they want the public to know what neighboring rights are and why you, as a musician, should care about them. And, most importantly, they go into detail as to how to obtain them. As you might remember from our entry on royalties, this specific kind is very hard to define succinctly. For this reason, besides explaining the general concept, they invite experts in this field to further discuss their areas of expertise and particular cases. Some examples of guests who have participated in this podcast are Rival Shadows, Jocelyn Brown, Heather Small, and Dan B. Patrick.
Their episodes are brief because the hosts go directly to the point with no unnecessary preamble. One of the shortest examples lasts eight minutes, while longer ones can last up to 21. Therefore, as you can safely assume, each episode carries precise and crucial information for artists. The most common format they follow is presenting a particular concept or answering a specific enquiry. As a result, by the time you finish listening to an episode, you'll have the concrete answer you were looking for.
One Final Praise
A final celebratory note for Money in the Air is that, although its foundation is in the UK, the contents are not restricted to it. This is observable from the go given that host Andrew has a different accent than Dina and Stacey. Moreover, as denoted from the titles of the episodes, some of the information focuses on countries such as Canada and Nigeria or regions like Latin America. In conclusion, if you're looking to further understand everything that neighboring rights all around the globe entail, this is the podcast for you.