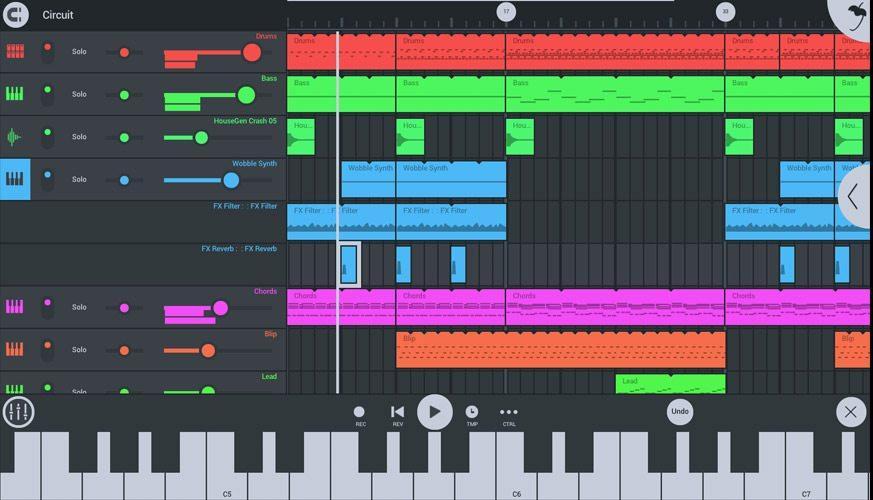 In this entry we'll let you in the deets of the best music making apps for Android. This is the complement of our previous article on apps for iOS. Mobile music making has become more and more popular with time. Consequently, mobile music softwares have become much more advance and capable of producing great-sounding beats and tracks. Thus, we're going to list some of the best music-making apps currently out there. Their design, as mentioned in the beginning, is specifically for Android users.
Best Music Making Apps for Android: the List
Hip-hop Producer Pads is an app for hip hop producers who want to come up with beats with friends, creating loops and melodies on the go.
Groove Pas is a great free app that is powerful and versatile. It has loads of soundtracks from nearly all genres, making it a great choice for beatmakers.
Korg KAOSSILATOR is the little brother of the physical Kaoss Pad. With over 150 sounds and a superb built-in key/scale feature that eliminates wrong notes, it's a no brainer.
Add Music to Voice is an interesting app for singers. It allows you to add background music to your vocals, plus filter and process both, to get a really nice mix.
Sun Vox is a super entertaining and creative modular synth music creation app with a tremendously fun pattern-based sequencer that lets you export tracks in WAV. This makes it a powerful music-making tool on the go.
BandLab: looking to get some feedback from other songwriters, singers or musicians? This app is perfect for that. It's a fusion between music creation and social media. BandLab is a unique music app.