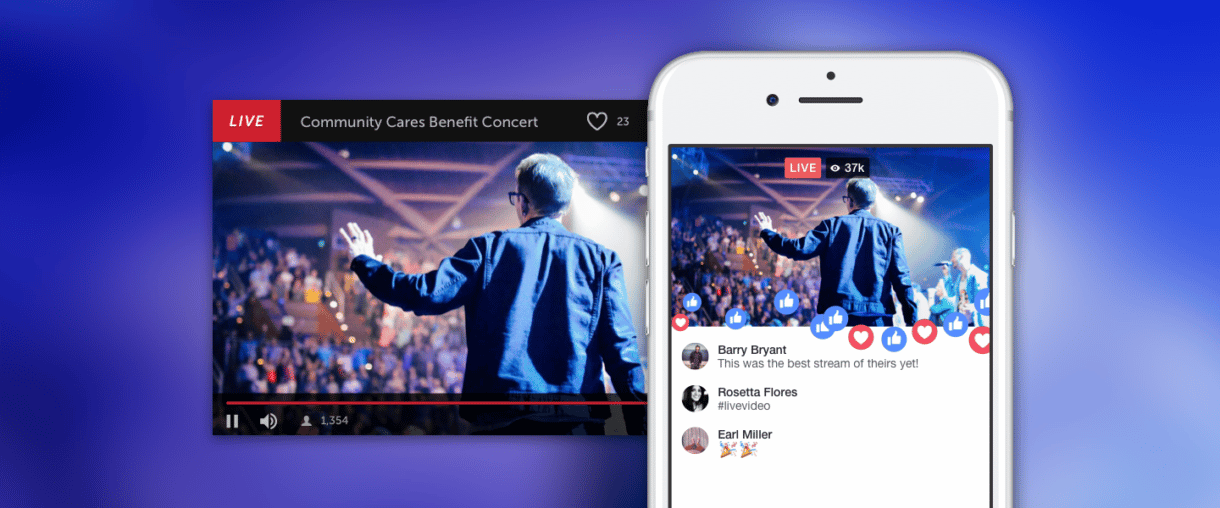 It's been increasingly common to broadcast your gigs. These times have been hard on musicians, especially so during the actual pandemic crisis. For example, it has led the industries to cancel concerts and tours. Similarly, there's been a the delay—or, in worst cases, a cancelation—of album releases. And, overall, the media has been crippled. As you can imagine, all this has a great impact on musicians today. However, with any crisis there always comes outside-of-the-box thinking. That is, we find new ways to look at the world. As a result, different opportunities arise because we like humans need to find a way to keep moving forward. This had led to finding innovative ways to continue reaching your fans and the general public. Online gigs are probably the best example of a positive and useful answer for musicians in current times.
Broadcast Your Gigs: Your Options
One of the simplest ways to broadcast a free show to your fans is doing a live broadcast on Facebook. Arguably, there is no better way to broadcast your gigs. That is, unless your fan base is wider on your YouTube page. In that case, a YouTube live session would be the right thing to do. To do this you can use your phone or computer simply by choosing "live video."
A great thing about using Facebook Live for broadcasting your gigs is that you can get quite a reach. Additionally, it's very easy and simple for your followers to watch it and share it. YouTube Live and Instagram Live are pretty much the same in broadcasting capabilities. Both platforms make it easy to promo your gig by sharing a notification of your broadcast with all your followers. Similarly, you could use Zoom. In this case, just remember that there is a limit on audience to 100 viewers. And that there's a specific time that you can host this session (if you don't have a license).