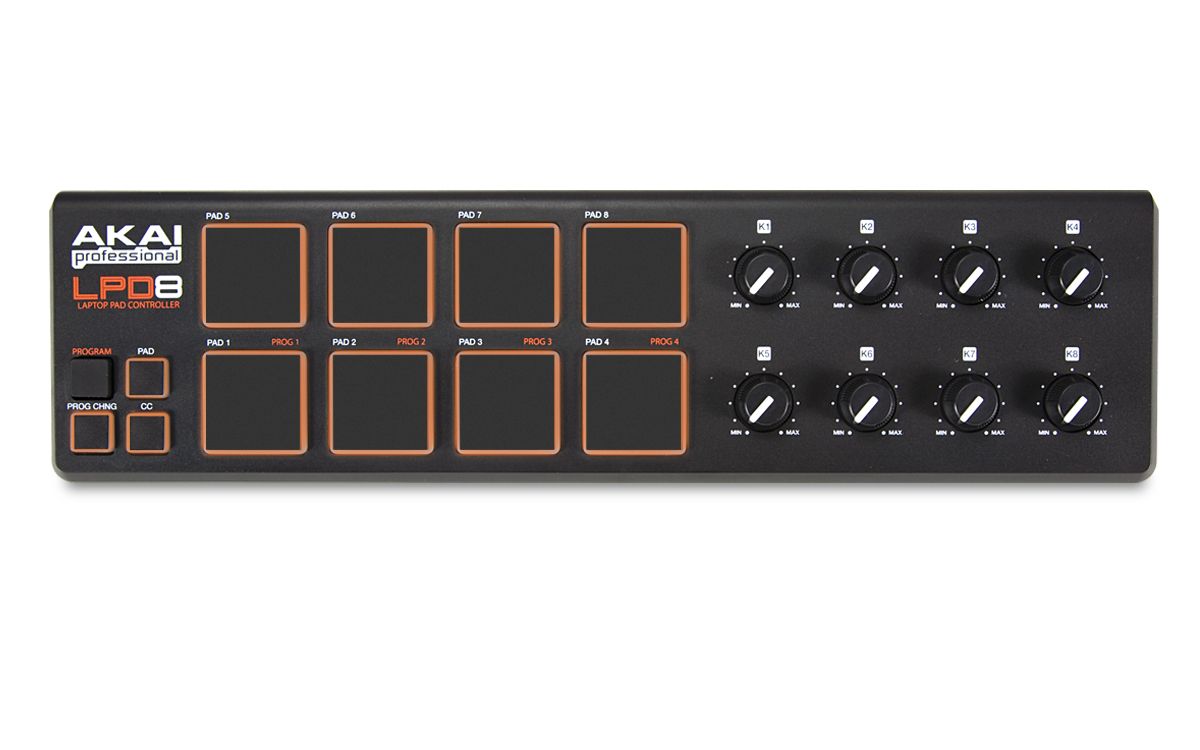 The Akai LPD8 is a USB-powered, 13-inch laptop pad controller. The LPD8 also has MIDI USB capabilities, making it a highly versatile controller. This way, it gives you the ability to quickly set up your music production studio anywhere. Thanks to its size and weight, it is very portable and fits easily into your laptop case or backpack. Its sensitive and comfortable pads and knobs make you feel at ease and enhance your production workflow from the get-go.
The Akai LPD8 is a blast to use
Thanks to its features and the flexibility, the LPD8 lets you focus entirely on hands-on creative and productive input. The Akai LPD8's drum pads are a blast to use as you explore new beats and add effects with their Q-Link knobs. The overall musical and playing experience on this pad controller is great and user friendly. It is a production pad-based performer that almost fits in your pocket and guarantees improvement to your workflow.
The LPD8 is part of the MPC line of iconic music production workstations. Rest assured, this bad boy has serious power and precision. The pads on this controller are speed-sensitive and backlit, making them great for working in low light. Additionally, you can use the pad to program rhythms and melodic parts, send note information, or assign link knobs specific parameters.
The Akai LPD8 lets you set up memory banks for your programs instantly, and thanks to its being class compliance you won't need drivers to install it. In other words, the LPD8 is the pad controller that suits almost every need. Just plug and play the LPD8.
Image: Akai