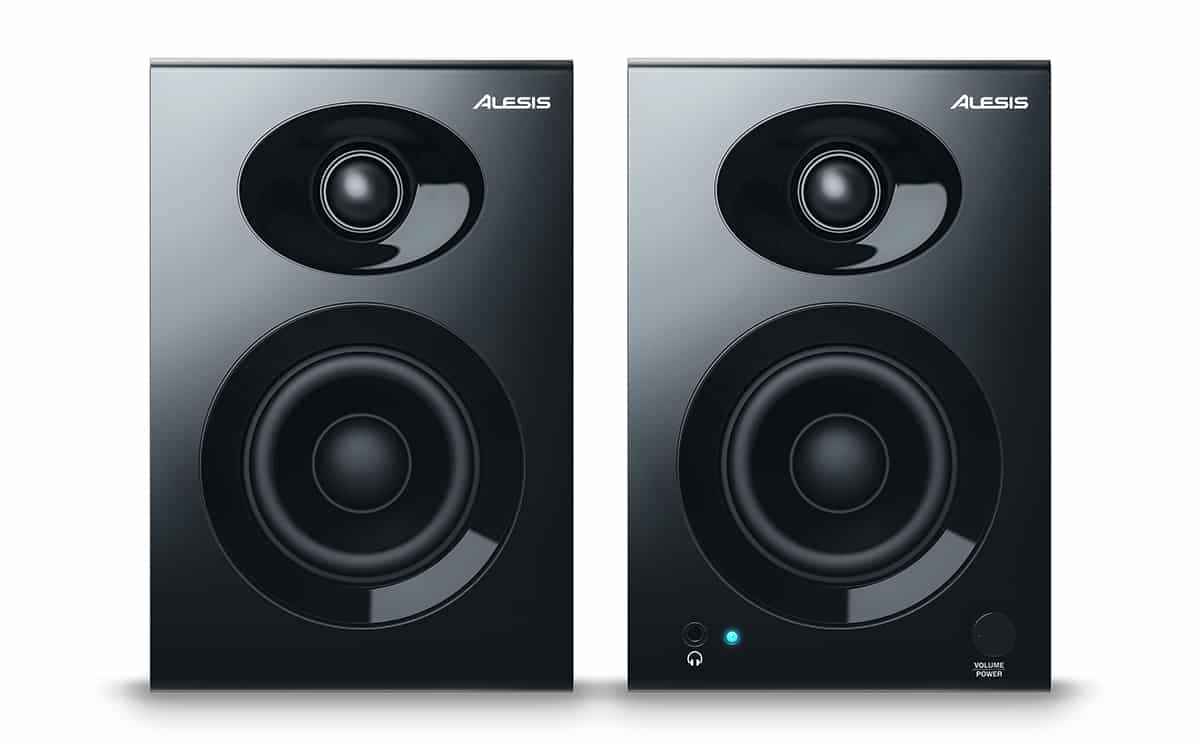 The Alesis Elevate 3 MK II are a pair of powered desktop studio monitor speakers that enable you to listen to your mix or mastering session with a clear a full-range sound. You can also use them as regular desktop speakers to listen to music, play games, or audio edit with an impressively clear sound. These monitor speaker will help you during your mixing and mastering sessions by bringing out the sound with complete detail. Plus, their fabrication includes wooden cabinets, which makes them dense and produces a more natural bass. In other words, they're not like other brands' that tend to use another kind of materials.
Alesis Elevate 3 MK II: Features
The Alesis Elevate 3 MK II's three inch woofers are sure to give you decent bass range, accompanied by a really nice crispy sounding one with a one inch tweeter. These speakers are active, which means that amps power them and they have a volume knob on the front panel. In the back panel, you'll find a pair of rugged RCA jacks for connecting your media. Similarly, there are a pair of 1/4 TRS jacks to connect your mixers and interfaces. Also, you'll find a 1/8 in connection to set up your favorite pair of headphones if you want.
Rest assured that the Alesis Elevate 3 MK II have what it takes to make you happy. How do we know? Well, Alesis has been making these kinds of monitors for decades and they really are a sonic pleasure. They have adapted the technology from their award-winning Monitor OIne and M1Active pro studio monitors, making them super special. All these implies that these speakers produce natural frequency response. Nevertheless, if you'd like to have more punch, you can always switch the bass boost button to have an instant bass upgrade. In conclusion, the Alesis Elevate 3 MK II are a great pair to start with if you're setting up your home studio.
Image: Alesis