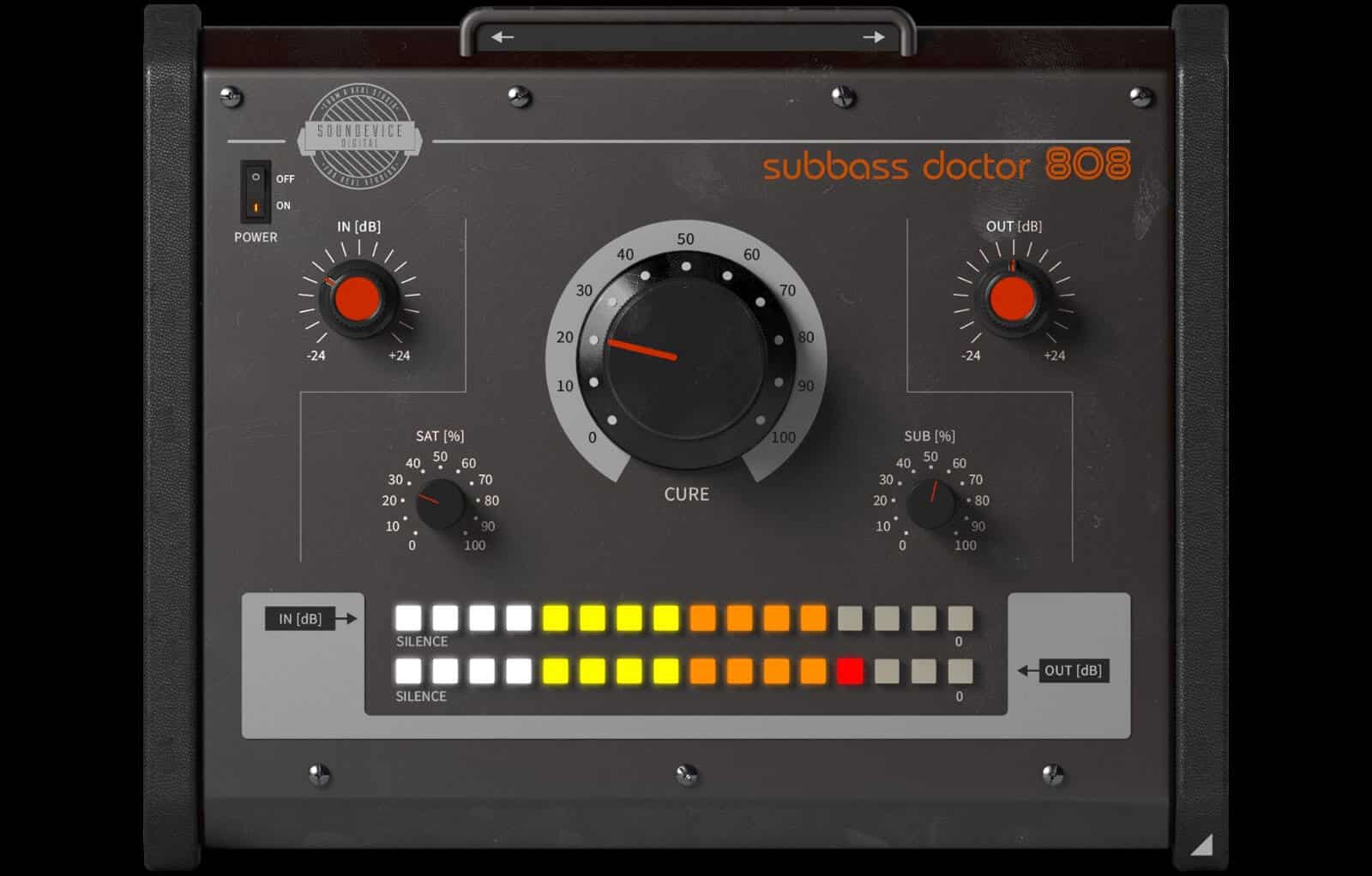 SubBass Doctor is a great plug-in tool that filters unwanted frequencies and keeps the low-end basses that you want. Who doesn't want those pumping subs that make your body shake, SubBass Doctor will make sure to give you the right treatment to gain control over your low frequencies and treat them right to get the best out of them. Controlling low frequencies is not an easy task, and if you are not mixing in the right room, this task can almost become impossible. Mixing while travelling or if your music production room is not right it can become a tedious task, use SubBass to get this right.
If you are not in control of your subs they can become harmful, and sometimes during your mixing if the environment is not right, they might even be inaudible. If you don't treat your sub frequencies right during your mix, you might even damage or destroy audio systems. This plug-in is right for you if you do not have the perfect acoustic environment or the right monitor speakers, or even if you are a nomad producer, this plug-in can really help you fin the correct control of sub frequencies for your tracks.
With parallel saturation, SubBass Doctor adds warmth to hep accentuate low frequencies with a pleasant help. Designed mainly to treat synth bass and drums SubBass Doctor also can treat other instruments that can reach a low frequency like some string instruments. This plug-in provides great audio quality and uses intern 64-bit audio processing by handling any sample rate. With the smart bypass, it will ensure to avoid getting the unwanted click, or other unwanted sounds with the help of an automated parameter. To use this plug-in you will need a computer with windows 8/10 or a Mac computer with macOS 10.10 or newer software. It is VST/AU/AXX compatible.
Image: ADSR