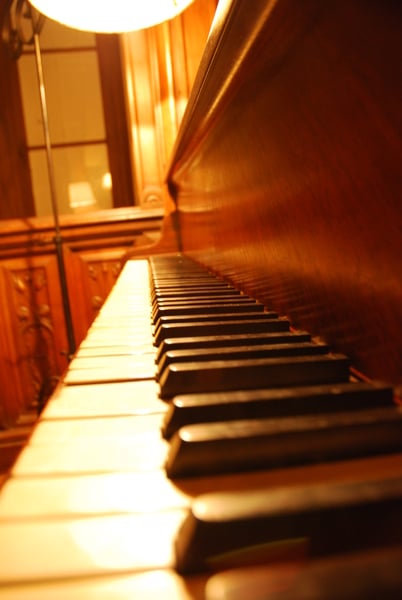 A blanket license is a concept you should understand in order to grasp the full picture of the Music Modernization Act. Since October 2018, this copyright update on the law has been in practice to pay creators and service holders in the music industry, in particular in relation to streaming and downloading services. The first title ensures that composers and lyricists are paid a portion of mechanical license royalties for either physical or digital reproduction of musical compositions at a rate set by contract. In order to benefit from this, you should be registered under the MLC (the Mechanical Licensing Collective).
In turn, the most crucial bit of information is the following: this new blanket licensing system states that, from 2021 onwards, unmatched and unidentified musical works in the ownership database will not receive royalties under the blanket license. But what is the blanket license, exactly?
A Definition
A blanket license is a type of permit that allows any music user to perform the repertory from the American Society of Composers, Authors, and Publishers (ASCAP), which is a not-for-profit performance-right organization that collectively licenses the public performance rights of its members' musical works to venues, broadcasters, and digital streaming services. Said repertory includes over 10 million musical works.
Therefore, this type of license saves audiences (music users) the paperwork, trouble, and expense of finding and negotiating licenses with all of the copyright owners of the works that might be used during a year. In addition, the blanket license helps prevent the user from inadvertently infringing on copyrights. Moreover, the fees paid under it are based on the ways in which the licensee uses music (streaming vs a gig, for instance) and do not vary depending on the extent the licensee actually performs ASCAP music.
Blanket License + MMA = Mechanical Royalties
All this to explain that, at the core of the MMA, there is this blanket licensing system. As mentioned in our previous entry, it replaces the song-by-song compulsory licensing structure for making and distributing musical works. What it does, then, is allowing digital music providers to make and distribute songs via download or interactive streams. And the MLC is the entity that administers it.
In conclusion, the MMA is a step forward in the obtention of benefits for contemporary artists and the services they can use. Keep in mind, however, that not all providers are eligible nor will all those who are eligible need the blanket license to operate. This is useful information whether you are a creator or a provider. As a final note, according to the rules of operation, only companies engaged in "covered activities" are eligible for the blanket license.