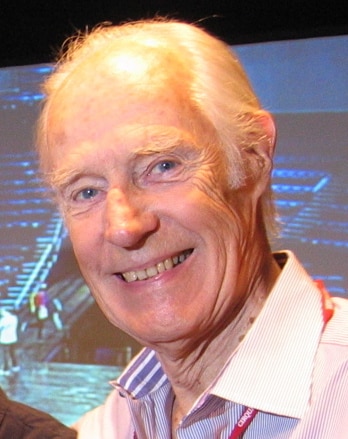 Sir George Martin, CBE was born in Highbury, London, the 3rd of January 1926. He passed away on March 8th, 2016, in Wiltshire, England. Sir Geroge was an English record producer, arranger, composer, conductor, audio engineer, and musician. At times people referred to him as the "5th Beatle."
Paul MacCartney said so upon his death. The reason was Martin's extensive work and involvement on each of The Beatles' original albums. His career spanned for six decades in music, film, television, and live performance. In the early 50s, before working with The Beatles and other pop musicians, he produced comedy and novelty records. He did so hand-in-hand with Peter Sellers, Spike Milligan, and Bernard Cribbins.
During his career, he produced 30 number one hit singles in the UK and 23 in the USA. Also, he also held senior executive roles at media companies and contributed to a wide range of charitable causes. Even more so, he became Knight Bachelor in recognition for his services to the music industry and popular culture.
George Martin's Early Life
In his early years, Martin's family acquired a piano that sparked his interest in music. At eight, Martin persuaded his parents, Henry and Bertha, that he should take piano lessons. Nevertheless, those ended after only eight sessions because of a disagreement between his mother and the teacher. Afterwards, Martin attended several schools. Such include a convent school in Holloway, St Joseph's School (Highgate), and St Ignatius' College (Stamford Hill). In the latter he had won a scholarship.
After the Second World War broke out, his family left London and enrolled Martin at Bromley Grammar School. While attending this school, he heard a symphony orchestra the first time. It happened when Sir Adrian Boult brought the BBC Symphony Orchestra for a public concert. He was absolutely in awe by such glorious sounds.
A Music Career Wasn't the First Choice: George Martin
Sir George Martin did not choose music as a carrier at first. Before that he worked briefly as a quantity surveyor. Later, he worked for the war office as a temporary clerk. His interest in music persisted during the time and he even fantasized about being the next Rachmaninoff. Yet, when Martin was 17, he joined the Fleet Army of the Royal Navy and became an aerial observer and a commissioned officer. WWII ended before Martin got into action and left service in 1947. At that time, Sidney Harrison, a piano teacher, encouraged George to use his veteran grant to attend Guildhall School of Music and Drama. From 1947 to 1950 he studied piano and oboe in this place. On a side note, Martin's oboe teacher was Margaret Eliot, the mother of Jane Asher, who would later become involved with Paul McCartney.
Parlophone Records
Martin started to work for the BBC's classical music department following his graduation. After that, he joined EMI in 1950 as an assistant to Oscar Preuss, the head of EMI's Parlophone Records. In 1955, when Preuss retired, Martin recorded classical, Baroque, and regional music from around Britain and Ireland. In addition, he produced numerous comedy and novelty records. The single "Mock Mozart" was his first success for Parlophone. Later that decade, Martin worked with Peter Sellers on two popular comedy LPs. With Sellers, he came to know Spike Milligan, with whom he became a friend and best man at his second wedding. They both produced two LPs for Parlophone: I Love The Goon Show and Bridge on the River Wye.
Martin worked with many comedians throughout his lifetime. For example, there are Bernard Cribbins, Charlie Drake, Terry Scott, Bruce Forsyth, Michael Bentine, Dudley Moore, Flanders and Swann, Lance Percival, Joan Sims, Bill Oddie, and The Alberts. In 1962, he released an early electronic dance single, "Time Beat," which he recorded at the BBC Radiophonic Workshop. Martin's interest to add rock and roll to Parlophone was grand but he struggled to find a hit-making pop artist or group at that time.
The turn around for Parlophone Recordings—from a "sad little company" to a very profitable business—came after Martin's work: he transformed the company. As a producer, he recorded the two-man show featuring Michael Flanders and Donald Swann At the Drop of a Hat, which sold out constantly for twenty-five years. Martin's breakthrough as a producer came with the Beyond the Fringe showcast album, which starred Peter Cook, Dudley Moore, Alan Bennett, and Jonathan Miller. Moreover, he produced the accompanying soundtrack album for David Frost's satirical BBC TV show That was the Week that was in 1963.
Then Come The Beatles: George Martin
Here is where The Beatles story begins. Sid Coleman contacted Martin, who told him of a man called Brian Epstein. This man was the manager of a band—one that people will later call one of the best ones of all times. Epstein thought Martin might be interested in this group that Decca Records had already turned down. At this time, he had not had success with rock bands. In contrast, his hits were only with comedy records and some hits like "Who Could Be Bluer," by Jerry Lordan, and singles by Shane Fenton. After the telephone call by Coleman, Martin arranged a meeting on February 13th, 1962 with Epstein. During the meeting, Maring listened to a tape recorded at Decca and thought the group was "rather unpromising," but liked the sound of Lennon's and McCartney's vocals.
Another meeting with Epstein occured on the 9th of May at EMI Studios in London. Martin, impressed by Epstein's enthusiasm, agreed to sign the unknown The Beatles to a recording contract. And he did so without having even met them or seen them in a live gig. However, the contract was not what it seemed, as Martin wound not sign it himself until he had heard an audition. Later he said that EMI had nothing to lose. The reason was that the deal offered practically nothing for every record sold. Plus, they had to split it among the four members. After this, Martin suggested to EMI that they must double the royalty fee without asking anything in return, and so he became a traitor in this studio.
.