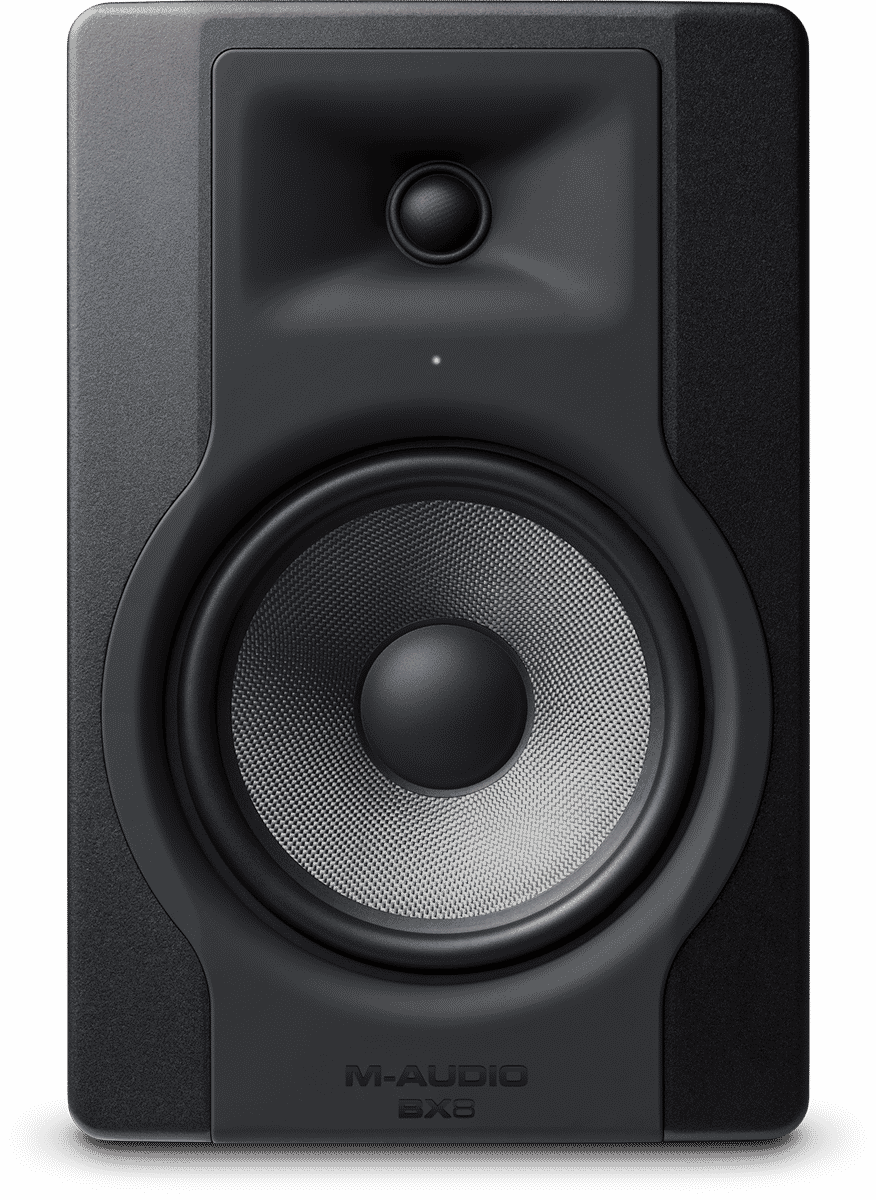 The BX8 D3 is M-Audio's top-of-the-line studio monitor. This line of monitors finds clarity, precision, and confidence when producing sound and music. These 8-inches powered studio reference monitors are the return of a studio icon, but with better enhancements and overall performance. In this case, the heart and soul of monitor speakers are its drivers. In the following paragraphs we will explain some key features of this magnificent piece of hardware.
BX8 D3: the Features
M-Audio fabricated the BX8 D3's drivers with military-grade kevlar. These monitors in the particular house an 8-inch lightweight and rigid kevlar driver that delivers fantastic transient response and eliminate unwanted distortion.
The treated silicone dome tweeters are 1.25 inch in diameter and all together. The BX8 drivers deliver the detail you need with a dynamic accuracy, which becomes critical when making the right calls during your mixing and mastering sessions. But do not worry: mix with confidence! The design of these studio monitors should aid you perfectly. M-Audio's engineering is meticulous and exquisite, so you will get all the help you need in your production duties.
Another cool feature included in the BX8 is the led shining sensor. It lets you know if you are correctly located in the listening position or sweet spot. These monitors are special when it comes to the design of the enclosure, which has no screws attached to interfere with the drivers, making them characteristically "fastenerless."
Onboard the BX8's there are two class A/B internal amplifiers that power the woofer and tweeter in a separate way. A precision tuned crossover will deliver diver frequencies in an efficient and cohesive way across all the frequency range. The connectivity package on these monitors guarantees you can connect to whatever setup you have due to its rear-mounted XLR and 1/4 inch balanced inputs. A final fantastic feature is the acoustic space control that lets you fine-tune low-end response to adapt them to your room.
Image: M-Audio