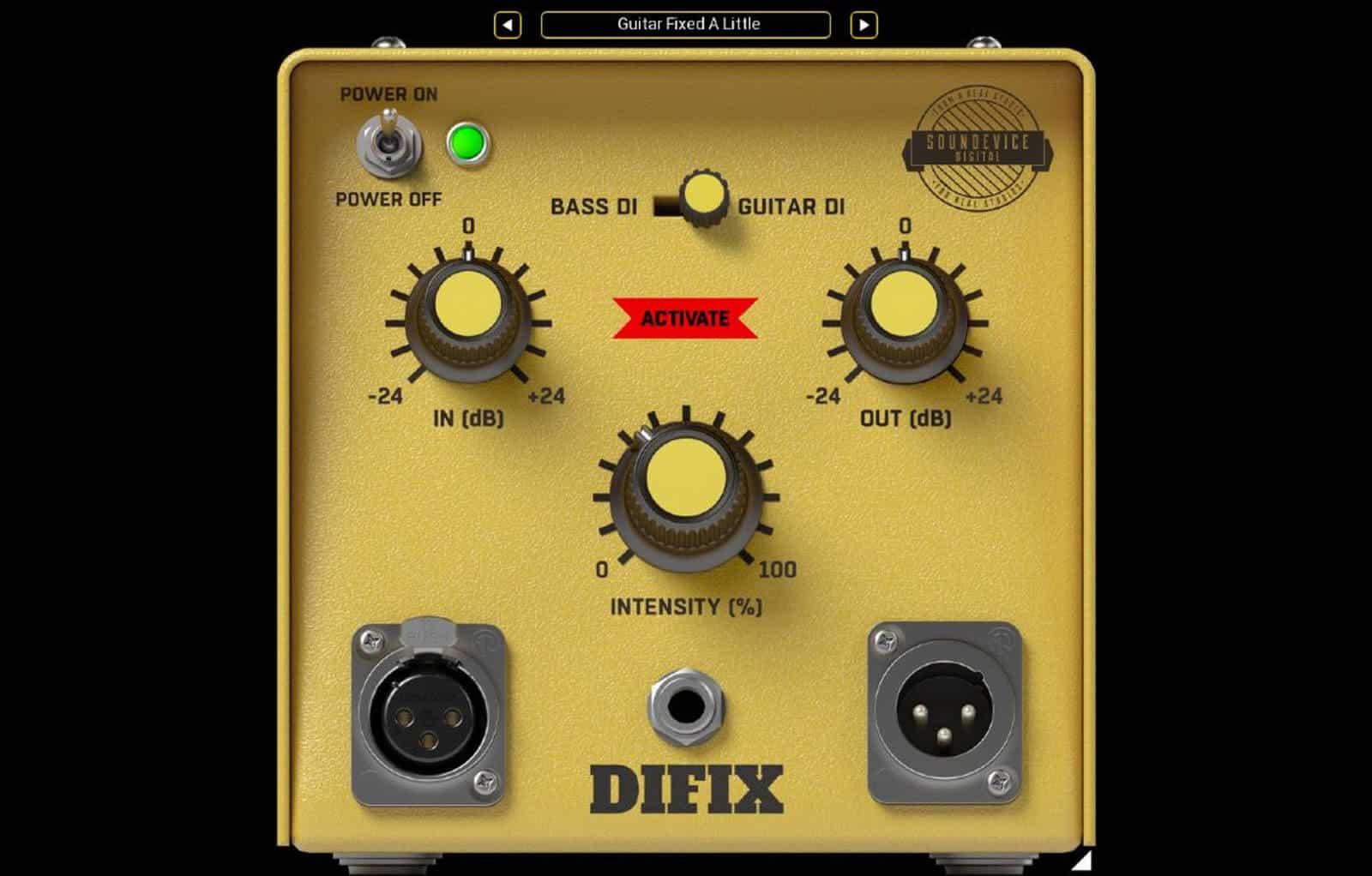 DIFIX is a multi/band processor plugin for guitars and bass. Created by UnitedPlugins, it makes your string instruments sound how they should! Its multi-band dynamic processor levels your sound. And DIFIX adds analog saturation, just like a fiscal DI-box does. There are a lot of sound cards that say they have good Hi-Z inputs, but don't. In those cases, the problem is that the input impedance is really not high enough to work your sound properly. For this reason, you end up wanting more and get unpleasing effects to your overall sound. But DIFIX doesn't have that inconvenience.
DIFIX, Similar to a DI-box, But Not Quite
This plugin is directly proportional to a real DI-box. With its multi-band processor, DIFIX effectively levels your sound. Similarly, it adds a little analog saturation. This plugin may become essential in large recording studios for a small fix.
Moreover, the interface has photorealistic graphics. It gives you the feeling that you're touching real hardware! With its 64-bit quality output in any giving sample rate, this plugin provides great audio quality during its processing.
How it Works
Use this plugin before you add any effect to your track. Try to lead it directly after your incoming signal.
The operation of DIFIX comes very easy and simple. To begin with, just choose between guitar or bass and how much effect you want to add to the input signal. This plugin allows you to save your previously recorded guitar or bass tracks by fixing their imperfections. Nevertheless, if you are serious about this, try combining a proper DI-Box with DIFIX and find perfection.
With smart bypass, DIFIX uses technology to ensure that you are not clicking and playing harmful noises. Finally, its intelligent sleep on silence will detect whether you are using the app or not. If not, it is turned off to save CPU resources.
Image: United Plugins