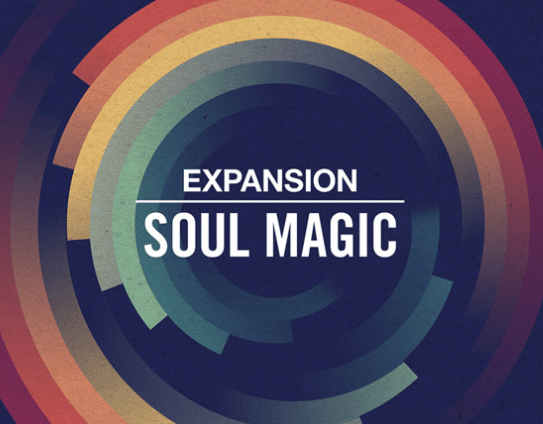 Native Instruments brings us a great software expansion package that you can use in your favorite DAW: Soul Magic. Today we will talk about the Soul Magic expansion by Native Instruments. This expansion is genre-specific, and it works with a range of NI products. Top producers and sound designers created it; they loaded tons of great sounds for you to take advantage of. And not only that, but they also created stunning sounding productions and mixes that resemble great beats and melodies from the past.
Soul Magic: the Past in the Present
The Soul Magic expansion includes 50 years of sonic greatness. Particularly, it progresses all the way to modern beats. You can definitely use this pack to add your special recipe in modern productions with a taste of the past. For example, in this pack you'll find 80s synths, 90s neo-soul sounds, 70s bass leads, and more funky kits and sounds form the 60s. And this goes all the way to the 90s. In short, you'll have such a blast by going through what the pack includes. Think about it: you'll find great drum kits, live bass recordings, guitar riffs, vocals, and powerful keys.
Features
To be more precise, the Soul Magic expansion pack by Native instruments includes 356 loops, 333 drum samples, and 452 one-shots. For example, in the Drum Kits section, you'll find 66 BATTERY Kits and 52 MASCHINE kits. In addition, these pair with 14 MASSIVE synths presets and 18 MONARK synth presets. Moreover, the engineers at Native Instruments created and designed them in collaboration with MSXII Sound Designs.
The expansion pack comes with some exclusive content for MASCHINE. Some of these are 260 patterns, 20 sampled instruments, 19 drum synth presets, two bass synth presets, and eight projects. The installer size of this pack is 1.8 GB and all loops and samples work in the DAW of your choice. Plus, MASCHINE owners do get exclusive content like FX chains and can edit patterns.
Image: Native Instruments