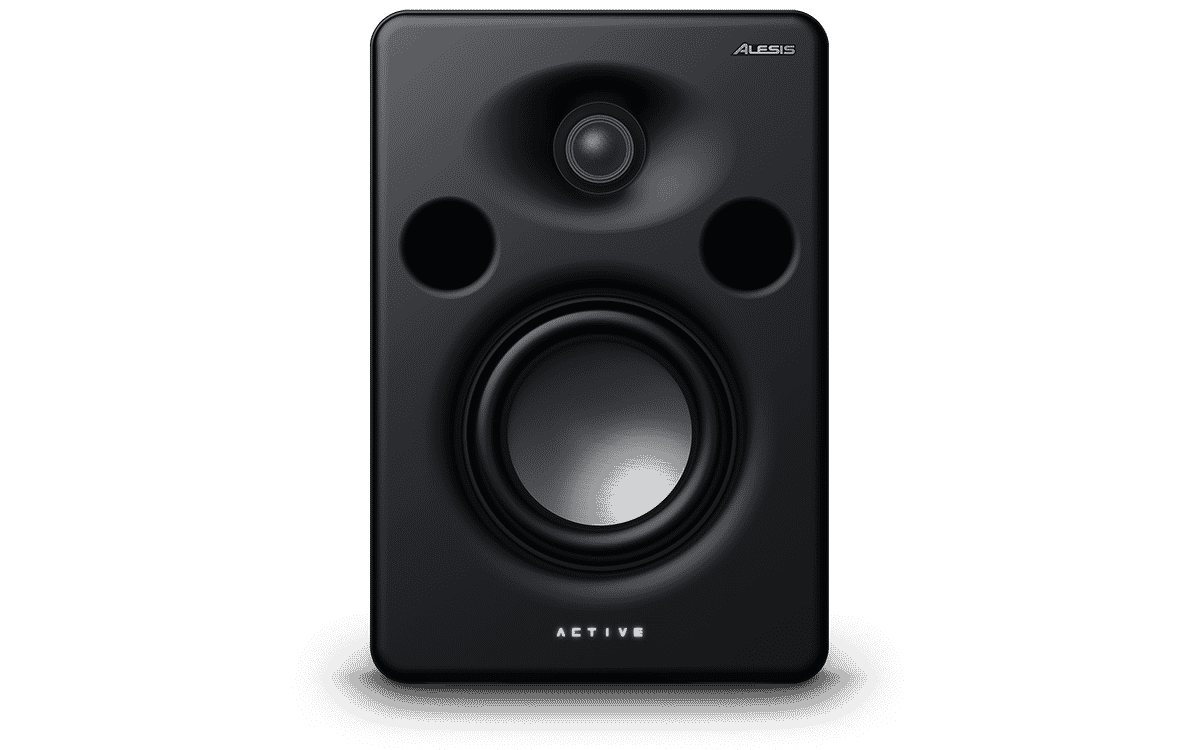 For a high quality listening, mixing, or creating experience, the M1 Active MK3 studio monitors from Alesis are an excellent choice. These studio monitors have a legendary pedigree that spans decades of innovation in design and technology. The fidelity of the M1's is astonishing. They are professional-grade, active monitor speakers that use a newly developed 5-inch aluminium woofer. This material gives the monitors an upgrade to their linear response over other materials like carbon fiber. The M1 Active MK3 are designed for precision, and provide high-frequency dispersion on a predictable pattern.
The A1 Active MK3 is a great option for high-quality sound
The sound quality of the M1 Active MK3 won't falter even if you are off axis of the speaker. Their build prevents sound from randomly bouncing around the room. The bass port holes are on the front panel. This innovative design choice helps diminish unnecessary and unwanted turbulence from the speaker's woofer bass output. In addition, the M1 Active MK3 offer a wide frequency response that spans from 55-22kHz at +3bB. This way you can enjoy real and clear sound.
The monitors feature a Class A/B 40W LF amp/25W HF amp that ensures smooth performance. The back panel has a Balanced XLR combo input that lets you connect most studio equipment. Given their size, they may even be taken along with you if you are a nomad producer and take little real estate space from any music production studio desk. Additionally, the monitors incorporate a new computer-optimized tweeter wave guide for precise imaging. In conclusion, if you are looking for quality and assurance, these monitor speakers are definitely a good choice.
Image: Alesis