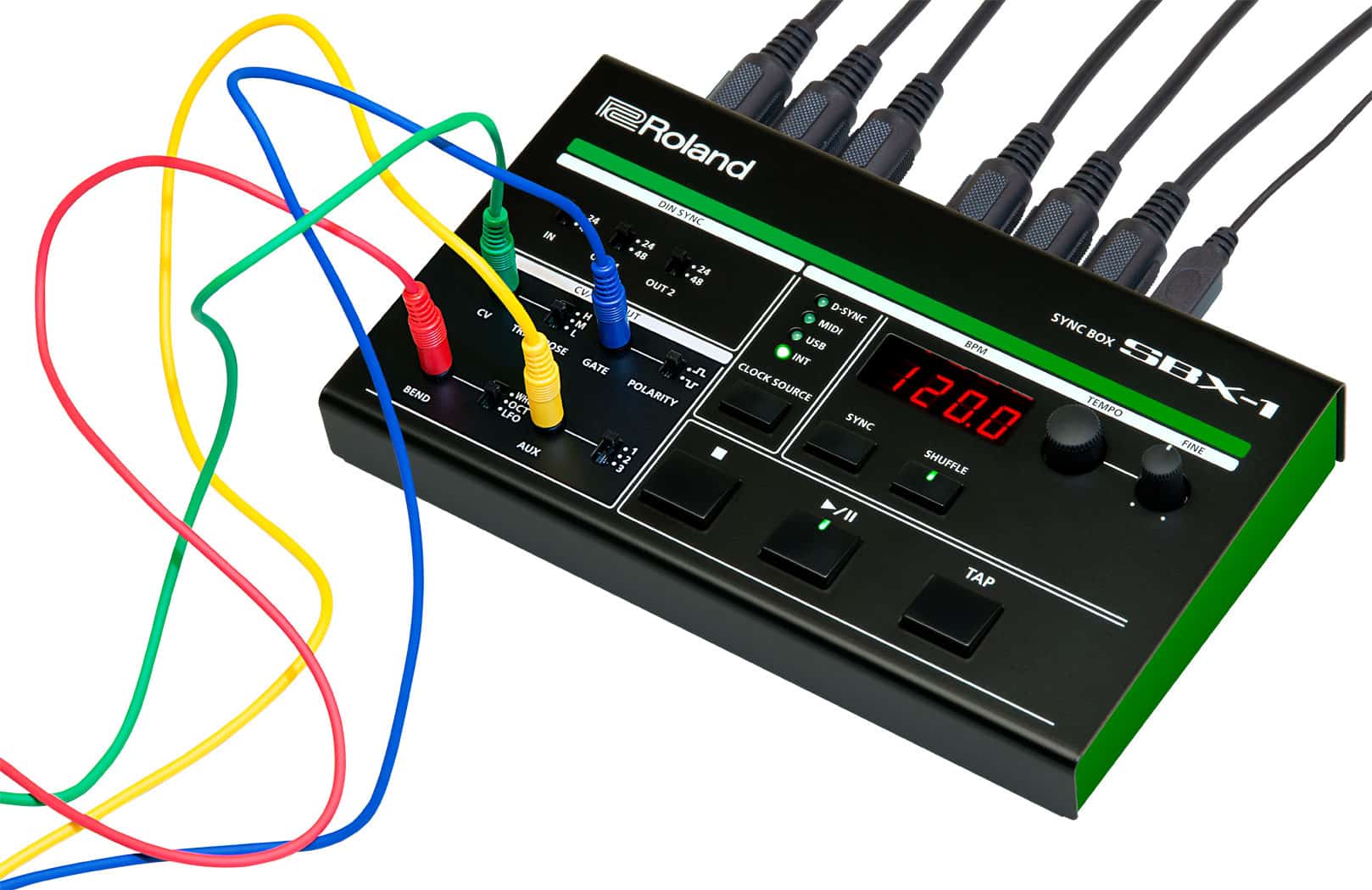 The Roland SBX-1 sync box is multiformat sync for computers and electronic instruments: it allows them to communicate simultaneously and synchronize with each other. In particular, it can support several analog and digital devices with its DIN SYNC, MIDI, and USB connections. All of these can be the master clock source. Additionally, you can utilize this piece of hardware to command external devices with hands-on control over timing and groove. Plus, it supports CV/GATE, which makes it stand out from other ordinary sync boxes.
SBX-1: Features
The SBX-1 converts performance information connected through an external device to both CV and GATE signals. Moreover, you can use it to play modular synths and output LFOs that you previously created so you can then use them as trigger signals. This device can give you several advantages and setup possibilities to design new and creative live performance setups. In turn, you can then combine these AIRA gear.
All About Timing
We all now in music timing is fundamental—and the SBX-1 is a timekeeper that syncs your analog and digital devices to your computer. Similarly, it works as master sync by controlling the tempo for your additional devices. Furthermore, you can set between 16th and 8th note swings and correct timing errors with quick access using the SYNC buttons. As a result, you can create LFO type signals that you can sync to the internal clock or tempo as outputs as CV signals.
The sync box is compatible with a great variety of rhythm machines and works great with the TR-8 through the AUX jack. Powered by a USB bus, the SB-1 gives you the chance to power it up through your computer or external device. In other words, it's mobile-friendly. Alongside this device comes an Ac adapter. Lastly, from the back panel, you'll find, one in DIN SYNC input and two outs, one MIDI input and two outs, a USB port, a DC IN, and a power button.
Image: Roland