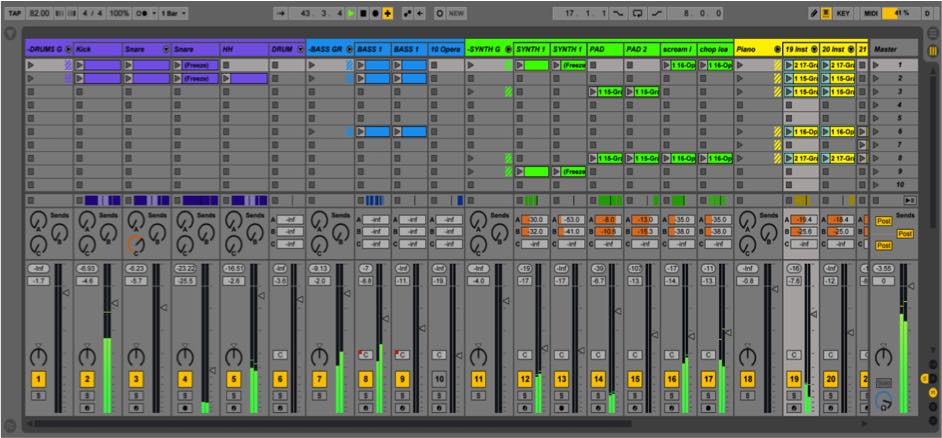 Sensory Overload, High-Quality Sound and Colouring.
Today we would like to share some of the basic principals that will help you improve your overall electronic music production. Grasp these tips to implement in your music production workflow and aim to improve the overall result by taking special care of sensory overload, looking for high-quality sound and the colouring of your tracks.
Let us start by paying attention to all the instruments that are playing in your mix at the same time. Its called sensory overload and it is not an ideal practice for your mix. Having an overload of instruments can become overwhelming to the listener, so we suggest to only use the necessary instruments to avoid this. It's all about space on the frequency spectrum. If you tend to overload your mix, your tracks will start to compete between one and the other and become masked, making them hard to listen to and unclear, so make sure to equalize the tracks in your mix.
High quality sounds before you start spending hours working on your track. It is very important to listen to the sounds you are adding before mounting in your track and mix, listen to sounds, look for distortion, make sure its good to go before adding, remember that all these additions are the backbone of your productions. Remember that the sound you will be adding has to sound exceptional and has to impress you, if this is not the case, then look for something else.
The use of colouring in your tracks is essential, just be careful to not overload your productions with colouring saturation. Colouring helps shine and fatten the sound, but it can also overwhelm it and cause is to overload and become overdone. Increasing the harmonic complexity in your tracks is a good practise and it is essential to transform bland sound into something colourfully and expressive, just don't overdo it, take your time.
Image: Sound Bridge