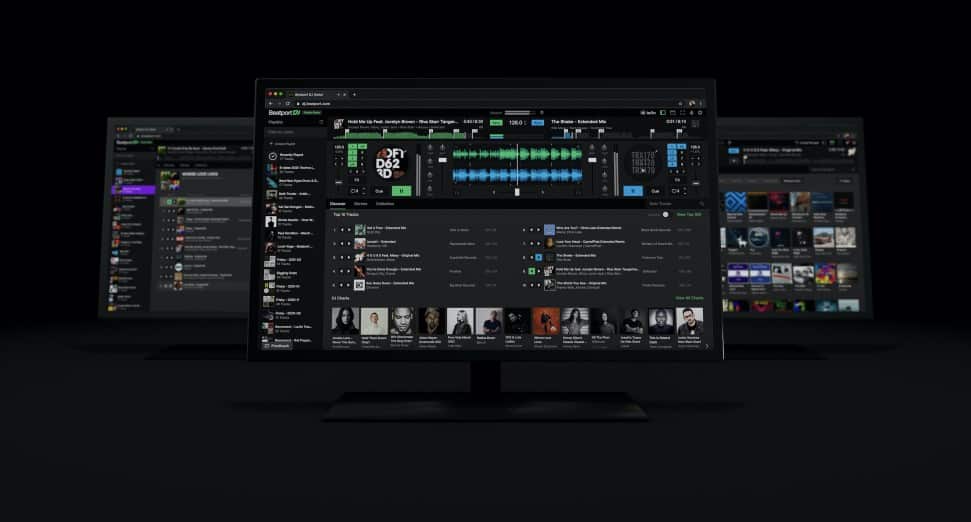 Beatport has only just released its new DJ Web app that will most likely mark a new generation of mixing with the ability to discover music in a very intuitive and user-friendly way. This means that now, anybody, whether you are a pro DJ and or new to DJ'ing, will be able to prepare your sets and DJ from the web browser on any kind of computer. Apart from exploring and stream tracks from its massive catalogue, the app is MIDI compatible and can be loaded onto one of the two decks to mix will all the features you would expect for standard Dj'ing software.
We think that the app is not really intended to be used as a live feature, but mostly it is aimed to create your sets, try them out and test them in a mix. Users can make compilations of their own playlists but can also find top charts and playlists to lead on automatically for a mixing session. The app is optimized for google chrome but cal also be used in other browsers even though we recommend to stick with chrome because you might find a degraded experience. With automatic sync and indicator sliders you will never loose tempo, and keep everything harmonical with the option key.
Onboard you will also find a three-band EQ, high and low pass filters, and a supreme effects engine. You can apply eight hot cues and a looper and even connect your controller via Bluetooth or USB to perform live. With MIDI capabilities you can connect Pioneer DJ, Denon and Serato to get your hands on gear. There is a tutorial that is included in the app to speed up your play if you're a newbie. This really could be a music discovery and mixing app that could revolutionize the way we used to get it done.
Image: Beatport / Dj Mag