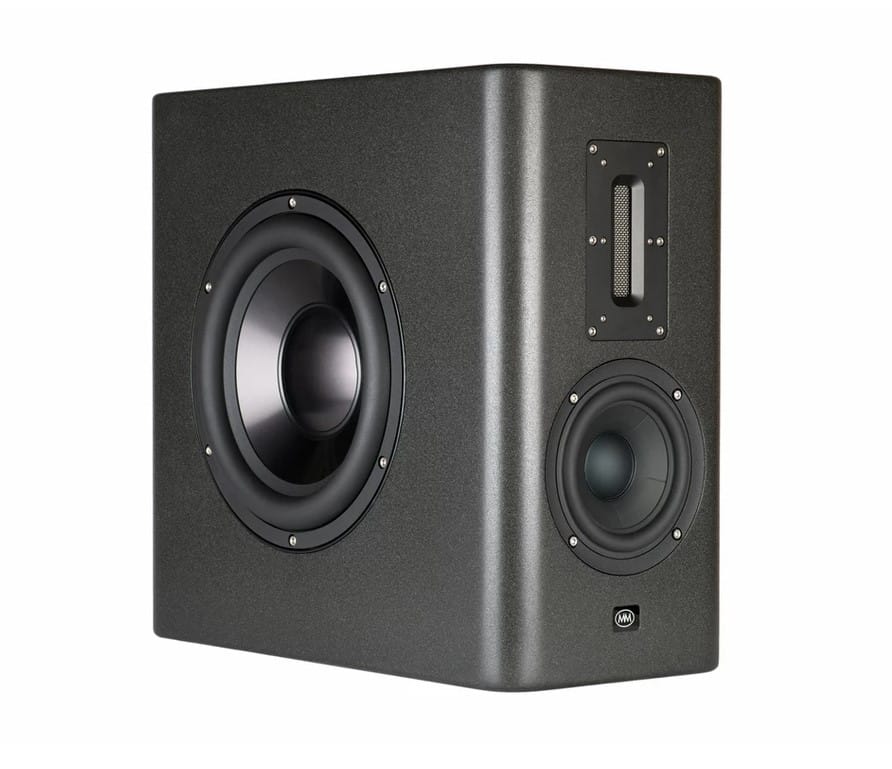 There is a new monitor in town: Mesanovic has released their first set of studio monitors, the RTM10! We in Music Production Knowledge think they are pretty interesting. These are Mesanovic's approach to pro-grade studio monitors and they look fantastic.
Characteristics of the RTM10
To begin with, they are 3-way active DSP studio monitors that feature a frequency response that ranges from 28Hz to 20kHz. RTM10s have low distortion, a great dynamic range, and ultra-fast transient response. And this goes along with some series and impressive stereo imaging! These particular monitor speakers house a pure aluminium ribbon tweeter, a mid-drive, and a subwoofer powered by Hypex NCore amps with DSP. In brief, this combination provides a sound quality that is absolutely stunning for their size.
Moreover, the key feature onboard the RTM10 is the ribbon tweeter. Mesanovic perfectly crafted this element. They used 4-micron thick aluminium suspended in a powerful magnetic field. Specially, the ribbon tweeter, key for these studio monitors, use the same toroidal cores found in their microphone transformers. Thanks to the assembly of this particular element, RTM10s have a specially low distortion, making them perfect for natural sound and non-fatiguing sessions.
Equally, two other great characteristics in the RTM10 are the powerful DSP and Class D amps, which offer ultimate clarity and resolution. Thanks to DSP tuning, they create a flat frequency response and a perfect phase. These studio monitors have three subwoofer level selectors to adjust and control the low ends (depending on your listening environment).
Why chose it, then?
Last but not least, Mesanovic measures and calibrates these great monitor speakers using their anechoic chamber. What does this mean? Well, it ensures their strict calibration regarding frequency response phase and distortion requirements. This all-in-one system is perfect for mixing and mastering—and, yes, for listening! In addition, using RTM10 also eliminates the necessity for added subwoofers that take up more space in the studio. In conclusion, they are world-class studio monitors. They are ready for you to set them up in any kind of environment, giving you accurate, reliable, and wonderful results.
Image: Mesanovic