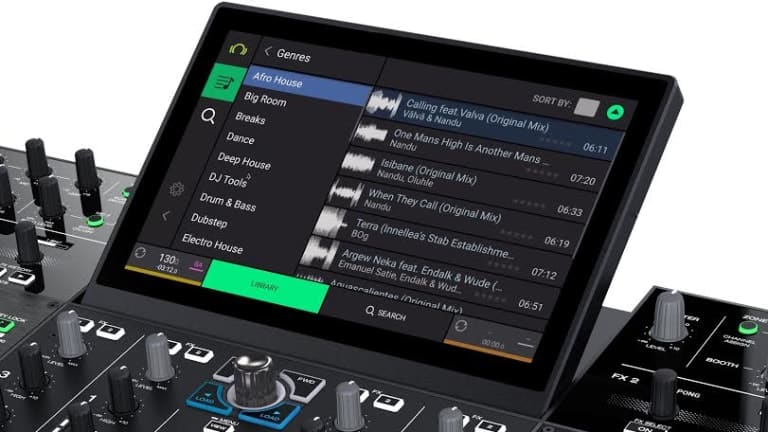 Beatport Link is a music subscription service that grants you access to view and stream a huge catalogue straight into your DJ Software. At the moment, you're able to stream songs and mixes through Pioneers Dj's Rekordbox DJ and WeDJ. However, soon it'll have an integration with Virtual DJ, thus making this service available for a wider audience. To start enjoying it you'll have to subscribe and make a profile on the Beatport site and add a couple of songs to a playlist. After creating your first playlist, you can head to Beatport Link inside your DJ app. In there, you'll have to log in and search for your playlist.
Beatport Link: a Warning
Beatport Link will not allow you to export the music to your hard drive. In contrast, it'll let you link directly to your Rekordboc DJ in performance mode. In other words, it's important for you to know that you won't be able to export the music to use with CDJs and XDJs.
How it Works
There are three options or tiers to which you can subscribe. Firstly, the basic option will let you stream songs and make playlists for $14.99/month. Secondly, Beatport Link Pro, which has all of the above plus the ability to save 50 songs for offline. With this option, you pay $39.99/month. Lastly, Beatport Link Pro+ will get you everything we've already mentioned plus 100 songs on the offline locker to access when you have no internet. Moreover, you can saved them all on your DJ software.
There are over six million songs in the Beatport Catalogue: no wonder it's the largest dance music provider in the world. With Beatport Link it feels like the future of DJing is the implementation of streaming incorporated into your DJ software. The one major drawback is you won't be able to edit or load these songs to your DAW or play them in performance or in a public space.
Image: RouteNote