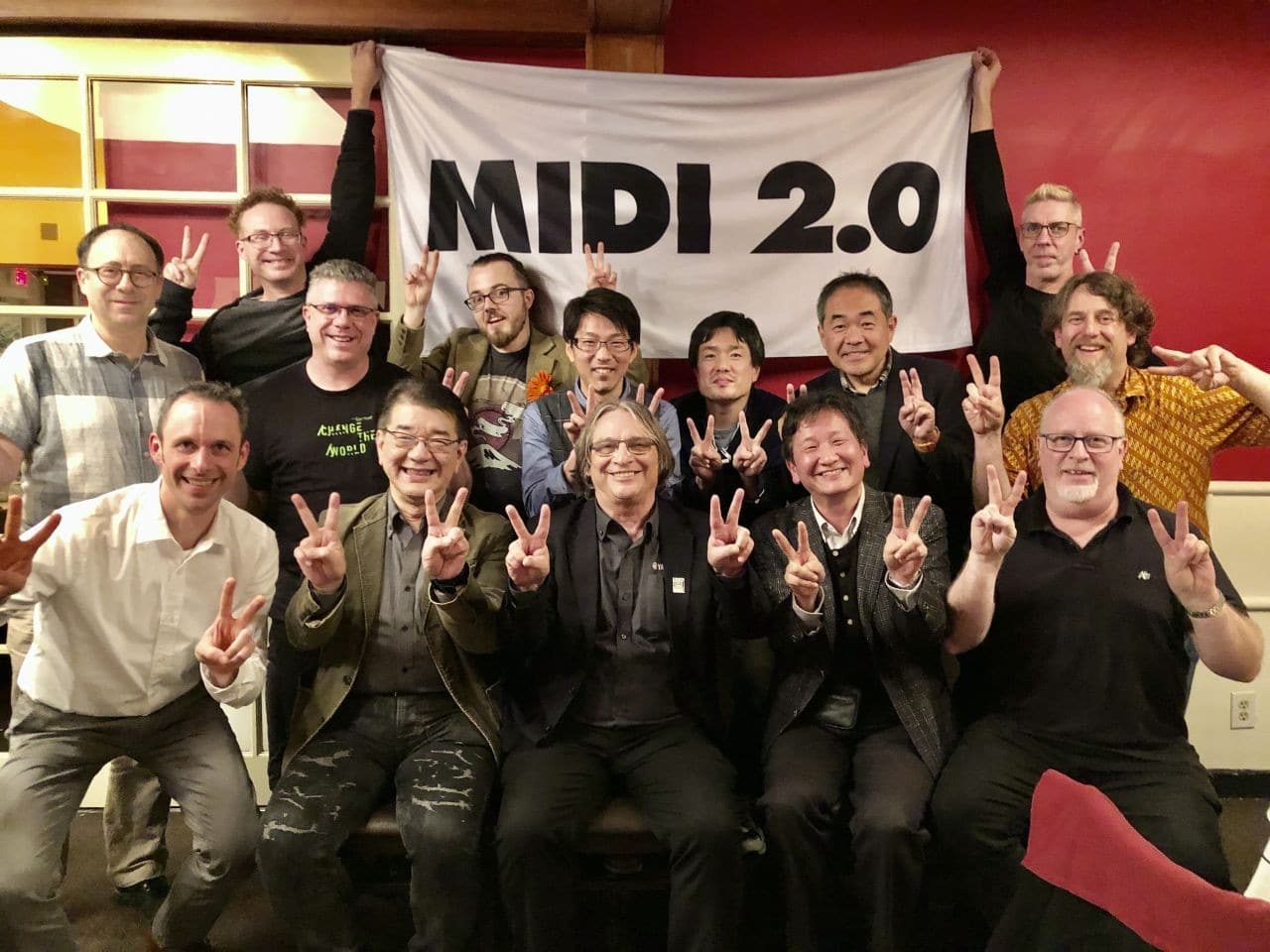 Great news today in the world of music, the MIDI Association has announced the "biggest advance in music technology in decades" and we are so excited to give you an insight into what this means. Years of planning have been put into the research and development of the new core spec for the MIDI 2.0, but it has finally been confirmed and adopted by the MMA. The news epicentre of this great technological advance was given at the recent Winter NAAM show and also featured demos from big manufacturers such as Korg, Roland, and Yamaha showing prototype MIDI 2.0 devices sending and receiving MIDI 2.0 protocol messages!
Back in the 80s music instrument companies had a battle against each other but they eventually bonded together to create what we know as MIDI 1.0, and this specification up to date has been the universal digital interface and has been reliable and constant for decades. Whit MIDI 1.0 the message only went one way, from a MIDI transmitter device to a receiver, today MIDI 2.0 is bi/directional meaning it has changed from monologue to dialogue. Now MIDI 2.0 devices will be able to have a conversation with each other and even auto-configure themselves to work together, brilliant.
With MIDI 2.0 we will see higher resolution and better timings, reimagining the role of controllers and human performance gestures. Better articulation control and precise note pitch with the sum of better dynamic response. Some of the features included with MIDI 2.0 can apply to MIDI 1.0 devices by retrofitting certain features. Another great feature is Profile Configuration, making dynamic configurations on devices for a particular use, as well as Property Exchange making communication effectively between devices, for example pushing synths to the same level of recallabilty as software counterparts. MIDI 2.0 without a doubt is global news, once again MIDI will continue to boost producers, DJs, artists and educators for decades to come.
Image: MIDI Association